The Shopify App Store has quickly become an important platform for app developers and merchants. From simplifying the process of setting up an online store to creating promotional campaigns and analysing customer behaviour, the Shopify App Store offers developers the perfect setting to launch and scale their apps.
With the introduction of the Ads feature, merchants can now use the Shopify App Store as a new channel for app growth. This article will examine the Ads feature, its potential, and how merchants and developers can use it to their advantage.
Overview of the Shopify App Store
The Shopify App Store offers companies and individual developers the opportunity to extend their platform through apps, components and integrations, enabling merchants to customise the functionality of their stores. In addition, it provides a platform to monetize existing app integrations and develop brand new app solutions. With millions of merchants using Shopify worldwide, the opportunities for growth through Shopify app development have never been greater.
The App Store is separated into six main categories: Sales Channels, Finance, Store Design, Marketing & Social Media, Utilities and Productivity. Each category contains a range of pre-built integration packages designed to help retailers enhance their customer experience and engage more customers with their stores. For example, by integrating a sales channel such as Amazon or Etsy into your store you can instantly begin selling on multiple channels with one simple integration. Each category also allows for customization so merchants can tailor specific aspects of the store such as product reviews or customer support to meet their specific business needs.
In addition to these integrated services offered in each category from popular third-party providers like Amazon, Etsy or Google Ads Shopping Campaigns; each category also includes apps created by independent developers building custom solutions tailored towards solving unique scenarios individual retailers face. By leveraging the existing infrastructure provided by Shopify they can rapidly develop apps that integrate directly into stores without requiring any further technical knowledge or additional hardware or software implementation costs.
Overall, the flexibility and scalability offered by this platform makes it an attractive option for entrepreneurs and established businesses looking for cost-effective ways to integrate new technologies into their stores while maximising revenue potential with minimal effort invested in implementation and maintenance costs associated with traditional ecommerce systems.
Benefits of the Shopify App Store
The Shopify App Store provides a range of benefits and advantages when looking to increase the growth of an app. Developers can benefit from increased visibility and access to a larger user base by having a presence in the Shopify App Store. Here are just some of the advantages: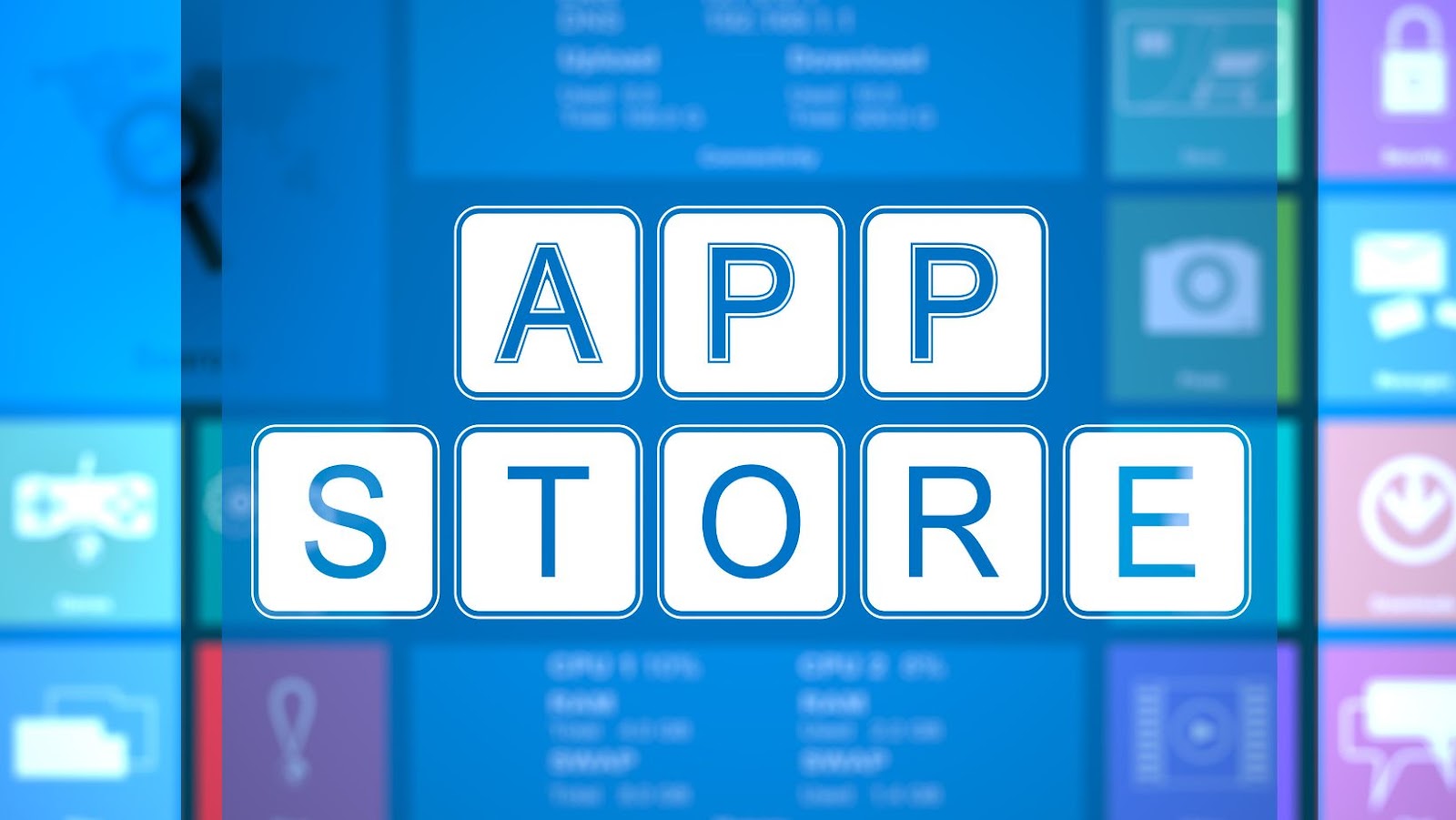 1. Wide Range of Capabilities – The Shopify App Store offers an array of features that enable apps to meet various customer needs. Developers can customise their apps to address any requirement from payment integration to analytics and marketing capabilities.
2. Easy Setup Process – When submitting their app, developers only need to provide minimal information to accept it into the store. Additionally, unlike other app stores, developers can submit apps still in development stages or undergoing changes.
3. Reduced Overhead Costs- Having an app available on the Shopify App Store helps reduce overhead costs by removing the need to host your billing infrastructure while providing users with discounts when purchasing multiple apps at once or subscribing to premium plans.
4. Build Brand Recognition – By leveraging their presence within the App Store's marketplace, developers can increase brand recognition thanks to its millions of monthly active users from around the world with access to all hosted content on demand at any hour of day or night..
Overall, the benefits offered by having access to an app within the Shopify ecosystem help boost user acquisition funnel and reach more customers quickly without leveraging expensive online campaigns or other traditional marketing tactics. Furthermore, it provides customers with highly curated selection and reliable shopping experience, making delivering value easier than ever for developers and shoppers alike.
Advertising on the Shopify App Store
With the Shopify App Store, apps now have the opportunity to grow their user base and increase their revenue by using the Shopify App Store as a new channel for app growth.
Advertising within the Shopify App Store is a great way to promote your app and stand out. Let's explore the potential of Ads on the Shopify App Store and how they can help to promote app growth.
Ads on the Shopify App Store: A New Channel for App Growth
Advertising is an effective and powerful way to increase awareness, downloads, and revenue for Shopify apps. The Shopify App Store provides different types of ads to choose from that all support varying objectives according to budgets and goals. The different ads available on the App Store include featured spots, sponsored placements, search ads, carousel displays and featured collections. In addition, you can customise your campaign to feature attractive visuals or promotional offers that are easily seen in-app.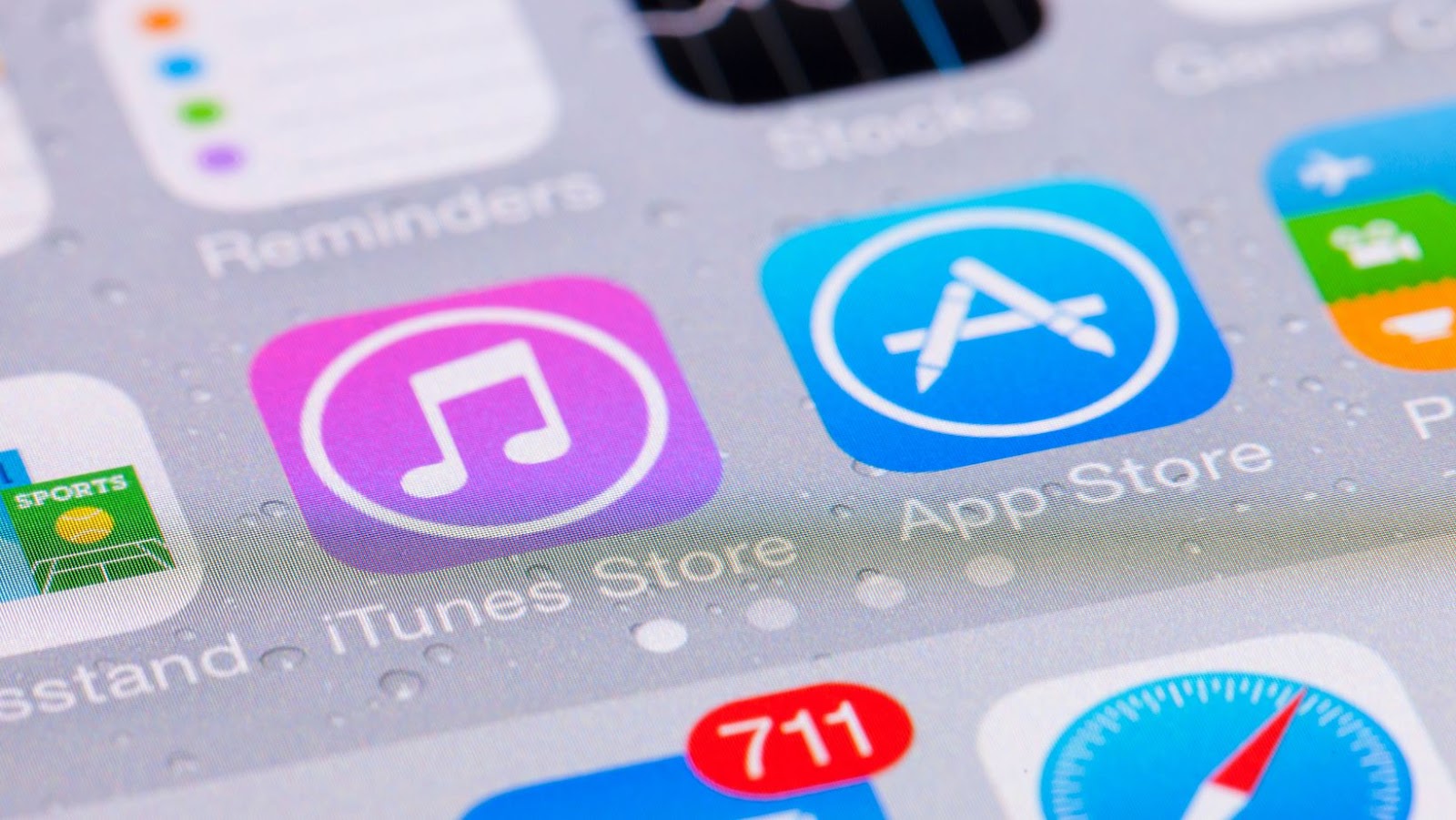 Featured Spots: Featured spots offer a large visual presence for your app in various sections of the App Store. This prime advertising real estate within the store allows you to grab attention with a compelling visual ad, often located near homepage real estate or atop search results pages.
Sponsored Placements: These special sections offer a more targeted approach by displaying selected apps directly above organic search results. This can help you capture more organic visibility while exposing casual browsers who aren't even searching your app specifically yet. In addition, sponsored placements are great for gaining impressions from new app shoppers and helping existing customers find what they need faster due to better positioning on frequently searched keywords.
Search Ads: Search Ads appear when users type into the App Store's search query bar — making them ideal for promoting niche product offerings or specific related phrases like "accounting" rather than broad keywords such as "finance". They allow you to appear organically within search results alongside any of your competitors who may be bidding on similar terms on some campaigns.
Carousel Displays: Similar to featured spots but with video capabilities, carousel displays give you an extra opportunity to show why and how people should use your app through dynamic visuals or persuasive messaging in a three-second video loop/carousel type display format that appears at the top of select pages throughout the App Store.
Featured Collections: Featured collections present an album-like view of an entire collection page — showing flexibility between logos and images — perfect for providing insights into combined apps on related themes like productivity suites or marketing stack bundles! By selecting multiple images that paint the bigger picture of how awesome utilising this combo can be , potential buyers will have a quick visual look at what they could get out of those tech solutions combined!
Benefits of Advertising on the Shopify App Store
Advertising on the Shopify App Store offers retailers and merchants a valuable new channel for app growth. Since its launch in 2006, the Shopify App Store has become one of the leading destinations for finding apps to help power a business, with hundreds of thousands of applications available. For app developers and marketers, it's an ideal location to advertise their apps and drive sales through merchant customers who are already looking for solutions to address their business needs.
There are several advantages that app developers can gain by advertising on the Shopify App Store:
1. Access to Targeted Market: Merchants using the Shopify platform are actively searching for solutions to improve their businesses. So if your app fits what they're looking for – you'll get more qualified leads and potentially more paying customers.
2. Ability To Reach New Users: Merchants often turn to existing users of an app or service when looking for new applications – creating a powerful feedback loop that can lead to organic growth or even additional sales down the road, if your product can meet customer needs. Advertisements on the Shopify App Store allows you to get noticed outside of this cycle, providing you with access to an entirely new set of potential users who may not already be familiar with your product or service.
3. Increased Visibility & Brand Awareness: Advertising on the App Store provides developers with a powerful way to increase awareness and visibility regarding their products amongst merchants interested in buying them, giving them an edge over competitors who may not be using this channel yet.
4. Efficiency & Cost Savings When Compared To Other Channels: Many advertising channels such as search engine marketing (SEM), cost-per-click (CPC), or pay-per-performance networks (PPN) provide great results but at higher costs than those associated with Advertising on the Shopify App Store – making it a budget-friendly option for bootstrapped companies & startups looking to promote their product without breaking the bank!
Strategies for App Growth
The Shopify App Store provides a unique platform for entrepreneurs and businesses seeking to grow their apps and increase their reach. This platform allows businesses to engage with customers looking for apps related to their business or product and display their apps and services to those actively searching within the Shopify App Store.
In this article, we'll discuss strategies for how businesses can use the Shopify App Store as a channel to grow their apps and increase their reach.
App Store Optimization (ASO)
App Store Optimization is one of the most important strategies to increase app visibility and downloads. ASO involves optimising app store listings such as title, description, screenshots and videos to capture maximum users' attention. It is also important to select effective keywords that describe the features of the app and its applications to boost organic reach. Additionally, providing reviews and ratings from a trusted user base is key for any effective optimization plan.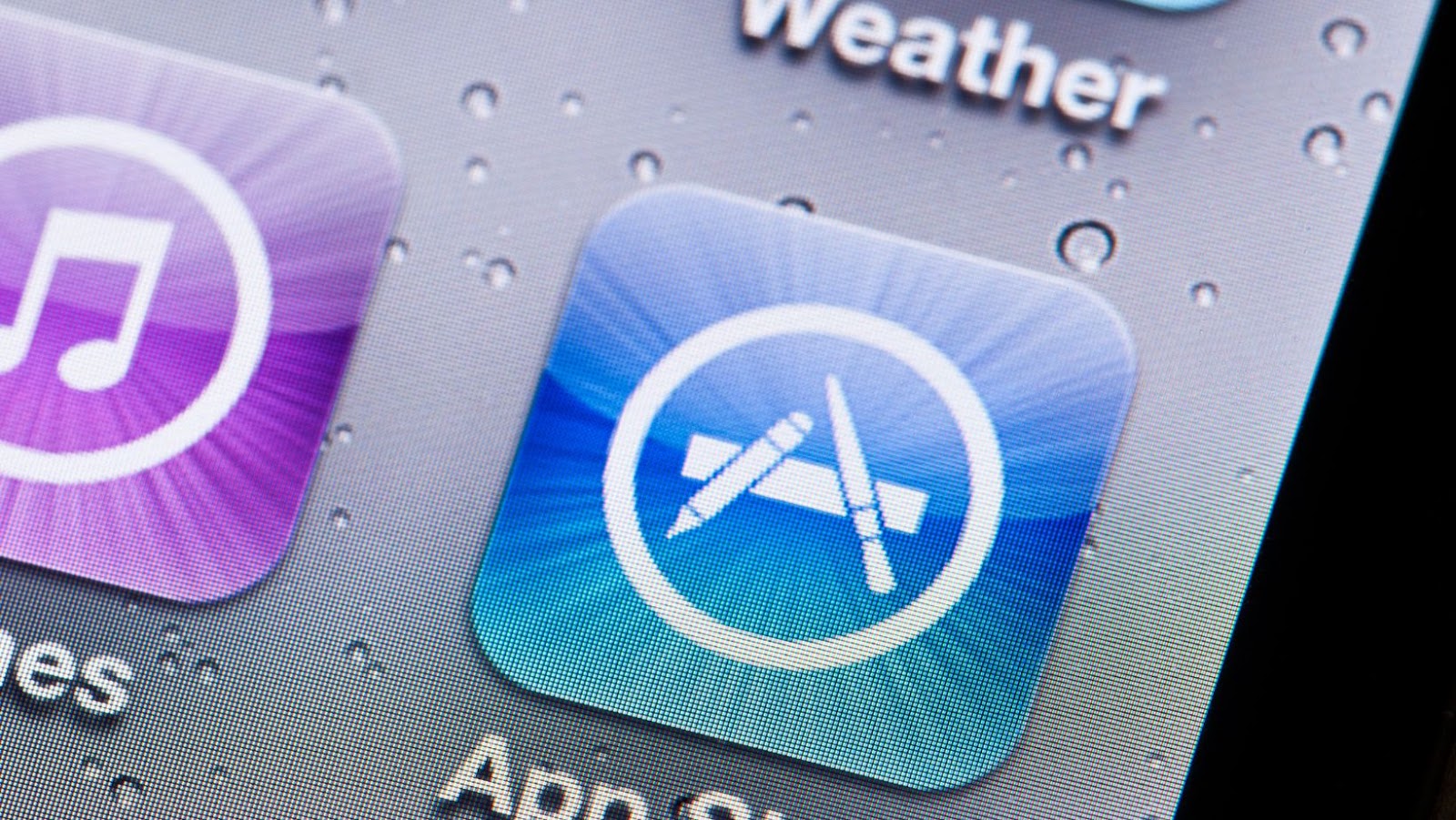 Developers should understand which keywords have higher competition or have higher search volume with the right keyword optimization tool. To gain insight into what users are looking for when they search the App Store, analysis tools can be used to view ranking position, keyword trends, analyse competitors' performance, measure reviews & ratings etc. Other techniques such as monitoring app store rankings can also be used to spot which competitor apps are good at targeting certain keywords or are gaining popularity due to certain features.
Once ASO is optimised correctly and changes implemented strategically (based on data-driven decisions) developers should see an increase in organic downloads over time, greatly increasing their visibility on Google Play Store or App Store without any need for paid advertisement or additional marketing efforts. In addition, the Shopify App Store provides developers with an expansive platform packed with rich insights that could open up possibilities for app growth beyond traditional digital marketing channels.
App Referral Programs
An effective way for businesses to organically promote their app in the Shopify App Store is by setting up an App Referral Program. This program encourages existing customers to refer their business' app to other potential users. By providing customers with rewards, such as discounts or specific gifts, for referring more users to the app, entrepreneurs are more likely to increase app downloads and usage. Additionally, this method can help spread the word about an app quickly and cost-effectively.
App referral programs can also help entrepreneurs understand who is recommending the application. This can be crucial information when measuring a particular campaign's performance or determining which type of customer should be targeted with certain promotions or offers. This method of promotion allows entrepreneurs to remain in control of how they want their app promoted while benefiting both them and their customers in return.
Overall, launching an App Referral Program can go far in helping maximise growth within the Shopify App Store and all its services offered for small business owners. With carefully implemented strategies following appropriate guidelines within this platform's Partnership Program Agreement, any entrepreneur looking to enhance user engagement within their business' app must consider incorporating this method into their established development processes.
Paid Advertising
Paid Advertising is one of the key components of increasing awareness and downloads in the Shopify App Store and other app stores. Paid Ads push your message to a target audience towards driving app instals, subscriptions, and revenue. Within those types of paid campaigns there are several strategies to consider for the best performance results:
• Pay-per-click (PPC): Through PPC campaigns, companies can bid on popular keywords in mobile and app store search campaigns to ensure their apps appear higher within the search engine results page (SERPs). High visibility on SERPs gives companies more control over how their potential customers find them and increases engagement with prospects.
• Social media marketing: If you want to reach audiences that don't currently use your apps, social media channels are ideal for them to discover your product. Companies can boost posts that promise discounts or special offers in exchange for signing up or downloading an app. They can also invest in Facebook, Twitter, Instagram, or other targeted ads on various social networks.
• Websites & blogs: Many companies have succeeded through Organic Content Marketing through websites, blogs and forums. By providing valuable information related to their product or industry they can hook readers with timely content before sending subtle messages that direct them towards an app signup/download call-to-action button.
• Referral programs: Many App stores offer referral programs which allow developers to run reward campaigns when users recommend their friends download the app; a classic example is two-way rewards where both users get something from it (like a discount coupon). This type of advertising allows companies to take advantage of user's increased level of trust around those who recommend products and services.