Personetics, an Israeli fintech, has recently raised $85 million to finance the development of their tools to help large incumbent banks personalize their services and compete with neobanks. This is a major milestone for the banking industry, as Personetics' services could revolutionize how newcomers and incumbents provide services to their customers.
In this article, we will discuss the potential impact of Personetics' services on the banking industry.
Definition of Personetics
Personetics is a fintech company that provides personalized technology solutions for the banking industry. Personetics' innovative technology helps banks provide their customers with a more personalized experience and better manage their accounts, transactions and payments.
Through advanced AI analytics and natural language processing, Personetics' solutions are designed to empower customers with valuable insights about their spending patterns and financial goals.
Some key features of Personetics' technology include auto-categorizing expenses, in-app saving suggestions, predictive financial analytics and customizable digital assistants. All these features are designed to foster a more engaging relationship between banks and its customers by providing timely communication on financial advice.
Using data-driven insights to anticipate customer needs and build trust through timely notifications, Personetics helps banks become more competitive in an increasingly digital banking landscape.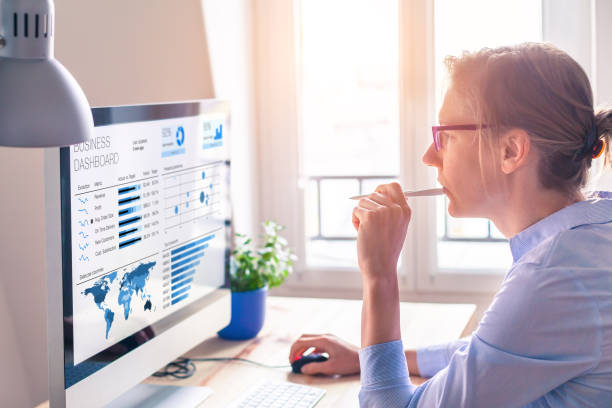 Overview of the banking industry
The banking industry is critical to the modern economy, providing financial products and services to individuals, businesses, and organizations across countries. However, this sector has traditionally been characterized by slow innovation compared to other industries. Until recently, banks have been reluctant to adopt new technologies such as digital banking that could improve their customers' experience.
However, this is beginning to change with innovative solutions like Personetics, which leverages advanced analytics and AI-driven technologies to enable banks to provide personalized customer experiences. With this technology, banks can better understand their customers' behaviors and needs to develop customized offerings.
This article will explore how Personetics is helping to transform the banking industry and how it can help boost customer engagement and satisfaction.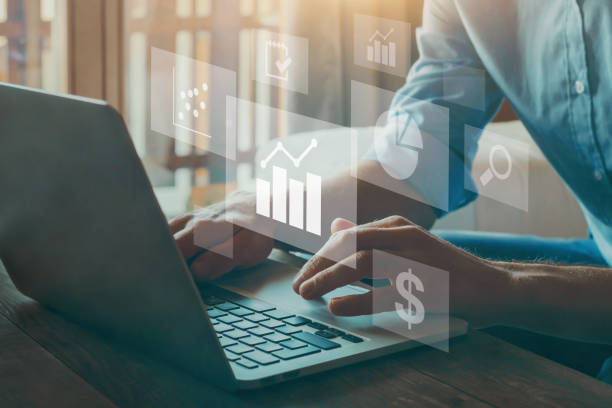 Personetics' Impact on the Banking Industry
Personetics is an Israeli fintech startup that recently raised $85 million to develop tools to help traditional banks compete with neobanks by personalizing their services. Personetics' success in this area could profoundly impact the banking industry, creating a new wave of personalized services that could help incumbents keep up with their neobank counterparts.
Let's explore in more detail the potential implications of Personetics' success.
Personetics' AI-powered personalization tools
Personetics is the leader in conversation-driven banking, providing AI-powered personalization tools that help banks engage customers throughout their journey. Personetics enables full customer care capabilities, from dynamic dialogs and automated notifications to personal finance and money management advice. Its solutions combine deep machine learning, AI capabilities and understanding of human behavior to talk to customers in natural language and create a personalized experience that captures the minds of today's digital customer.
This technology advances a bank's digital transformation journey with sophisticated algorithms that can generate customer advice based on operational data, customer data, and account activity. Personetics can accurately recognize customer needs by combing through immense amounts of data to understand what they seek at any given time. Banks can build an emotional connection with their customers by utilizing this technology and offering personal advice tailored specifically to their clients' life goals and context.
Personetics solutions arm Financial Institutions with mobile applications where customers can communicate directly with automated virtual advisors or "Digital Assistants" through voice or text in their language. These Digital Assistants help make banking easier for consumers by understanding individual preferences like language preferences, likes/dislikes & lifestyle changes and promptly present relevant solutions that meet those needs; helping financial institutions provide personalized proactive service at scale more effectively than ever.
Personetics' ability to help incumbents compete with neobanks
Personetics is a leading provider of AI-based personalization and automation solutions that enable banks to deliver personalized interactions and improve operational efficiencies at scale. The technology helps banks get closer to their customers innovatively, differentiate from competitors, and deepen the relationship with their customers.
With the rapid emergence of neobanks, incumbents face stiff competition for traditional banking services. Personetics' advanced analytics capabilities help incumbents compete with neobanks by delivering personalized services such as tailored product offerings and budgeting advice. By leveraging Personetics' data and analytics platform, banks can anticipate customers' needs, identify product usage patterns, offer precise alerts and notifications based on customer behaviour, provide tailored insights and encourage proactive action from customers – all of which can result in delivering a more meaningful experience for the customer.
Using the predictive analytics solutions provided by Personetics, incumbents can predict customer transaction patterns before they happen and provide more precise recommendations based on each customer's needs. Personetics also supports reduced friction in user interactions by enabling personalized push notifications at the right time during different lifecycle stages to deliver true 1:1 relevancy. Furthermore, banks can use Personetics' solution to respond quickly when changes are needed (e.g., account level notifications if an incoming payment exceeds a certain threshold). This can increase confidence in banking relationships while also helping reduce operational costs for banks since predictive personalization applications require less manual intervention than traditional service offerings.
In conclusion, Personetics provides a unique opportunity for incumbents striving against neobanks with better services at lower prices enabled by personalized artificial intelligence technology solutions so that incumbent banks can successfully compete in the rapidly evolving digital banking landscape.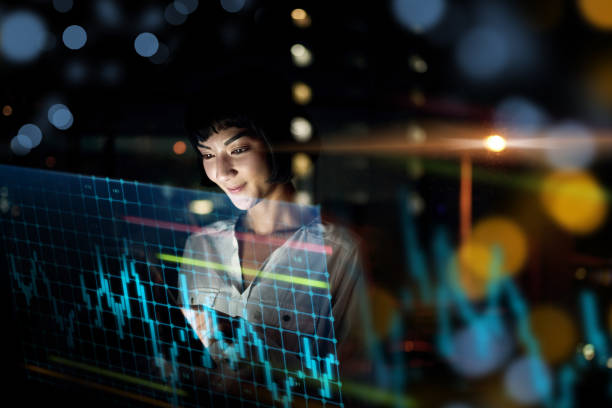 Israeli fintech Personetics raises $85M for tools to help incumbents personalize banking services to compete with neobanks
Israeli fintech Personetics recently raised $85 million of financing to help incumbents improve banking services to compete with neobanks.
Personetics, an artificial intelligence (A.I) powered fintech that provides personalized banking solutions, has secured a new round of funding to expand into the global market. This investment will allow Personetics to continue developing its solutions mainly used by banks and other financial institutions.
Overview of the $85M funding round
Personetics, a pioneer in Artificial Intelligence-powered personalized banking solutions for financial institutions, recently raised an impressive $85 million in a Series D round of funding. This important milestone is a testament to the value of Personetics' cognitive banking capabilities in helping to revolutionize the customer experience by personalizing banks' customer relationships with AI-driven insights and interactions.
Japanese conglomerate Mitsui & Co., Ltd. led the round, along with existing investors Menlo Ventures, OpenView Partners and 83North. This new investment brings Personetics' total funding to $168.5M, solidifying its role as a cognitive banking leader.
The new funds will further expand Personetics' footprint in global markets such as North America, Europe, Asia and Latin America; accelerate product innovation; and develop cutting-edge technology for bank clients. The investment will also enable Personetics to introduce corporate treasury solutions that enable CFOs and Treasurers at international businesses to have greater visibility into their cash flow management processes.
Personetics CEO David Sosna stated "We are delighted that Mitsui has joined our list of strategic financial services investors — together we will make it possible for any bank or credit union across the world to rapidly adopt our cloud-based Cognitive Banking Suite platform while simultaneously reaping tremendous benefits such as higher customer engagement levels, increased revenues, improved customer satisfaction ratings and lower costs."
How the funding will be used
Personetics, an Israel-based Banking-as-a-Service (BaaS) provider, recently completed a $45 million funding round to help broaden its reach and impact on the banking industry. Viola Fintech led the round with participation from existing investors including Khosla Ventures and Maverick Ventures.
This new funding will allow Personetics to deploy its financial empowerment platform to scale, invest in research and development initiatives, introduce new products and expand globally. The platform employs artificial intelligence (AI) and predictive analytics technologies to analyze customer data and present real-time recommendations on how customers can make the most of their financial situation.
Personetics' innovations are designed to revolutionize customers' banking experience by making it more tailored and personalized. Their AI technology unlocks the potential of the hundreds of terabytes of data already locked away in banks' databases across multiple geographies. This data helps banks provide unparalleled personalization for their offerings through cognitive services like intelligent automation, personalized marketing advice, analytics aiding decision-making processes, fraud detection & prevention services. Additionally, Personetics offers both white label capabilities for banks interested in customizing the experience for their brand as well as out of the box preconfigured solutions.
The company aims to use this latest investment round to become a leader in personalized financial decisions made fluidly through connected technologies such as mobile phones and wearables by providing banks with insight into customer's spending habits to inform product strategies and build better customer relationships.
Conclusion
Personetics' investment of $85M in helping incumbents personalize banking services to compete with neobanks has benefited the banking industry. By leveraging innovative technologies, Personetics' has enabled banks to easily access and utilize data to provide customers with a personalized banking experience.
As such, Personetics' fintech solutions have enabled banks to remain competitive in the current banking landscape and better meet customer needs.
tags = Israeli fintech, Personetics, raises $85M, personalize banking services, neobanks, AI-based technology for banks, 85m thoma bravolundentechcrunch, Thoma Bravo with Viola Ventures, David Sosna