Robinhood, a financial services company and brokerage, has recently been in the media spotlight regarding its involvement in recent events related to the investment landscape. The company was one of the few players at the centre of a market tumult that made headlines worldwide: Reddit spurred purchases of GameStop and other tech stocks during January 2021. Here we provide an overview of Robinhood's involvement in these events, including the fundamental role assigned to it by analysts and foreign observers.
Several legal actions have already been taken against Robinhood, alleging violation of anti-gouging laws and other regulations amid moneyed and affected interests during this chaotic period. These lawsuits raise questions about what role traders – everyday people like you and me – can have in Wall Street investments, especially when technology will simplify access even more.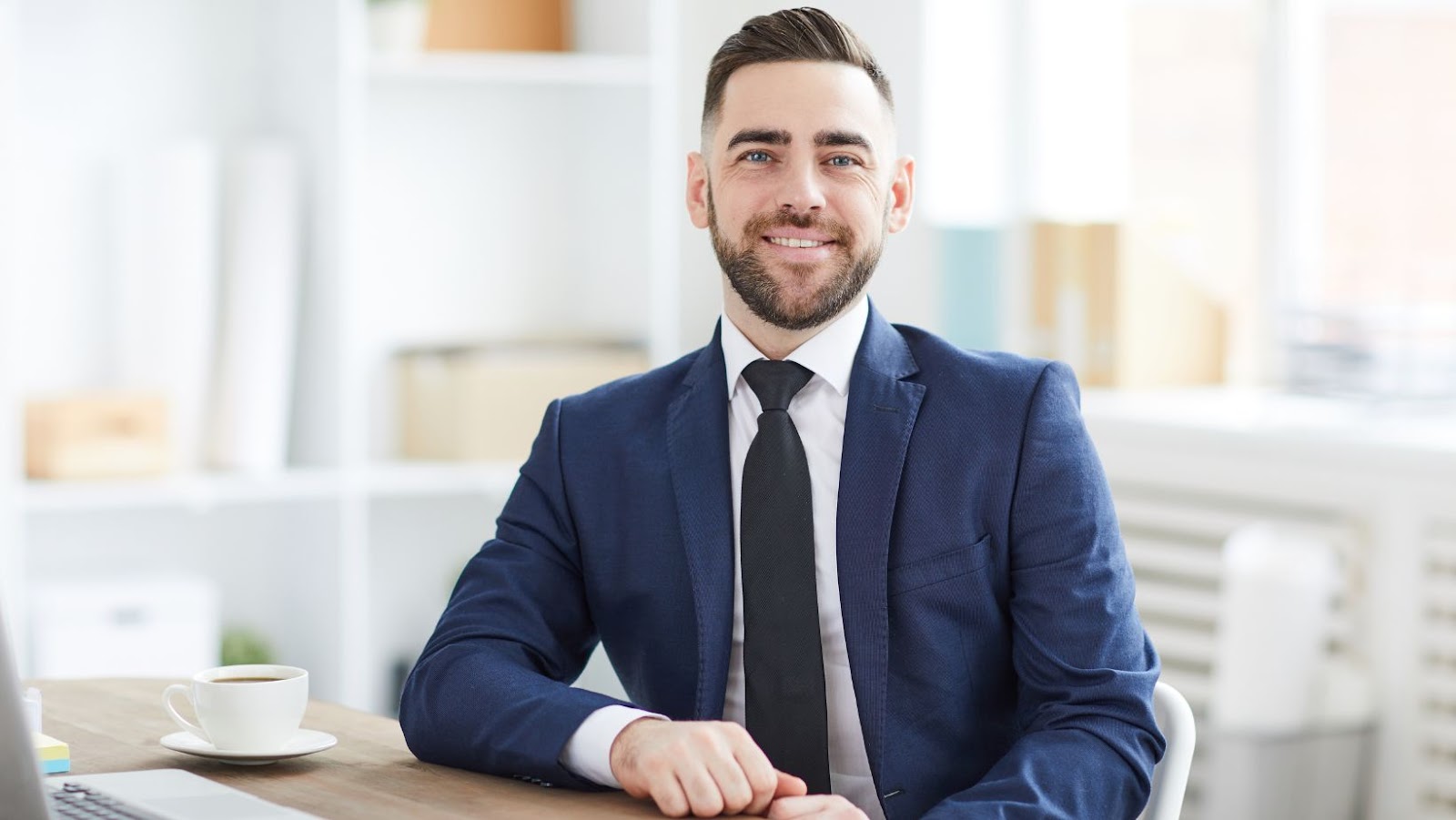 Understanding what happened between the Reddit collective 'wallstreetbets' and Robinhood behind closed doors – beyond all the legal proceedings posturing for their respective interests – remains a complicated affair up until this very moment.
Background of GameStop Situation
The GameStop stock valuation situation is one of the most discussed topics in financial markets. At the centre of it is the trading app Robinhood, whose decision to restrict its users from buying GameStop stock caused a huge uproar. Subsequently, the CEOs of both Robinhood and Reddit were invited to testify before Congress regarding the matter.
To understand the full scope of Robinhood's involvement in the GameStop situation, we first need to look at the background of the situation:
Overview of Robinhood's Involvement
Robinhood has been involved in the GameStop situation since late January 2021 when the stock took off. As a result, Robinhood froze buying of GameStop and other stocks that Wall Street hedge funds have targeted. This move sparked criticism from traders and politicians alike, who argued Robinhood was unfairly propping up big WallStreet firms by halting the small investors' ability to purchase those stocks.
The company defended its move, saying it was intended to protect customers from market volatility and prevent users from entering into transactions they couldn't cover financially. The move also followed news of a $3 billion cash injection into Robinhood as part of an emergency credit agreement arranged with banks such as JP Morgan Chase in response to their high-volume commission trading fees from individual customers over recent days.
Following this cash injection, Robinhood enabled limited buying of shares in GameStop and other heavily shorted stocks for all investors, placed limits on some trades, allowed customers to access instant deposits up to $1,000 with eligible deposits over $1,000 arriving within five days and expanded a set of payment options that includes free bank transfer services with check deposits arriving within five business days.
In addition, Robinhood implemented the option for users to take out an additional paid subscription service that would enable customers "to pay a monthly fee for additional buying power and access more data about markets" including extended hours trading (4am – 8pm EST). The monthly subscription service is broken up into three tiers:
Gold ($5 per month)
Platinum ($10 per month)
Diamond ($200 per month)
Robinhood's Suspension of Trading in GameStop
On January 28, 2021, Robinhood suspended buying GameStop shares and other stocks involved in the market frenzy. The immediate restriction by Robinhood also included AMC Entertainment Holdings, with additional companies added later. The suspension of stock sales hit many investors' portfolios hard, with investors unable to plug losses or purchase new shares after the overnight surge of other stocks.
Reaction to the move was swift and negative. Lawyers have filed class-action lawsuits against the discount online broker based on allegations that it enabled market manipulation on behalf of hedge funds that held large short positions on GameStop and AMC stocks. Anthony Exciminiano commented during a congressional hearing that "I felt Robinhood had taken away my ability to invest and trade in the free market… It just didn't feel right because I felt like I was being manipulated somehow."
In response to its decision, Robinhood has released a statement citing their concerns about clearinghouses, specifically that member banks require increased deposits if buyers are unable to cover their positions if prices were to fall rapidly; however this decision has also recently been criticised for preventing access on behalf of its customers as well as heterogeneous market conditions.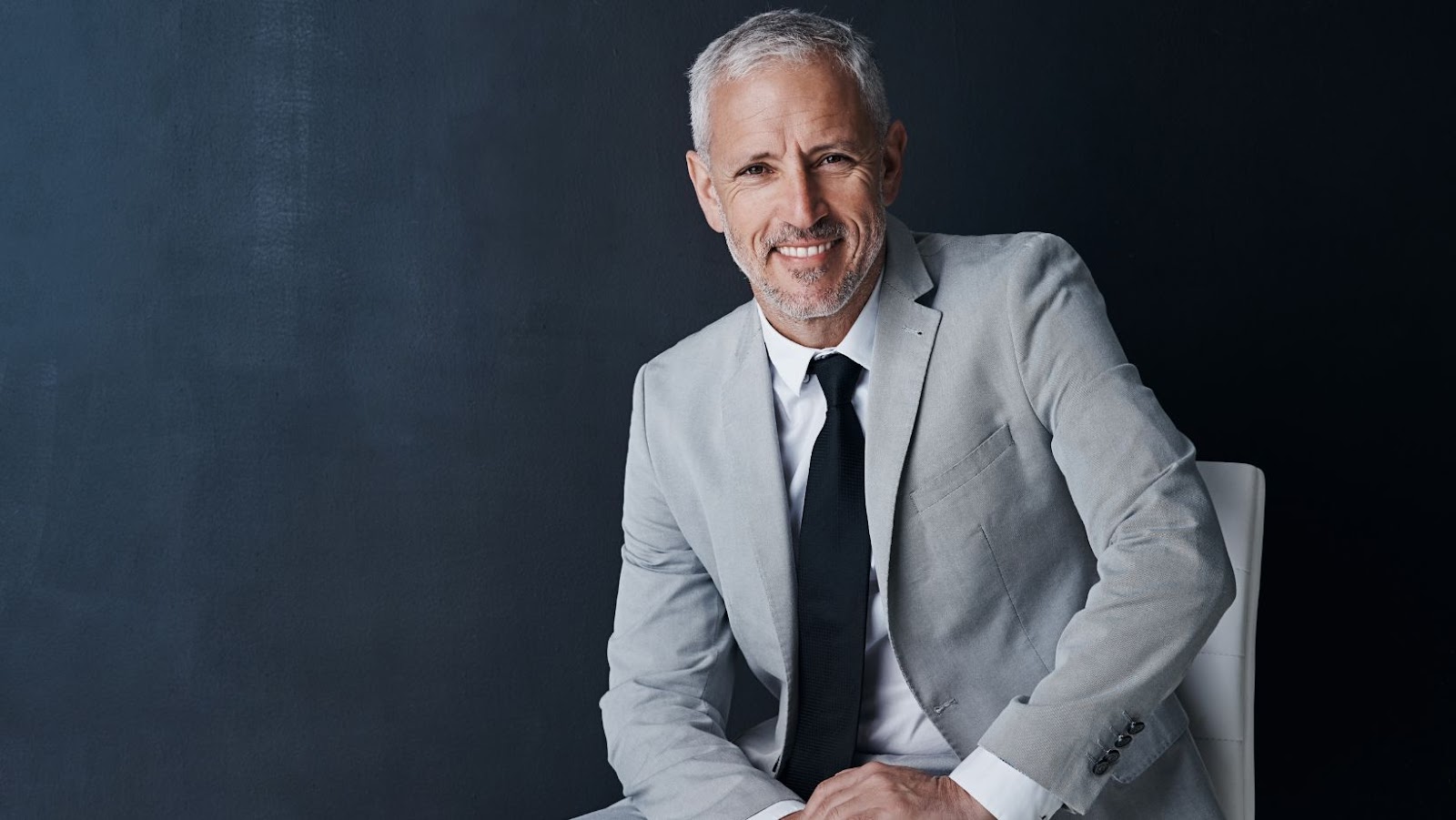 After re-engaging limited buying options days later, CEO Vlad Tenev admitted publically during a February 17 House Committee hearing that "Robinhood's limit cut-off choices were wrong."
Impact of Robinhood's Suspension on GameStop
In late January 2021, after a period of hype and trading activity that caused the stock prices of GameStop and other stocks such as AMC Entertainment to skyrocket, online trading brokerage Robinhood suspended purchases of those stocks. The decision came after Robinhood could not secure enough capital to support the sudden surge in shares purchased on its platform.
The sudden suspension sparked outrage among amateur investors who felt Robinhood had acted unfairly, preventing them from riding the rising tide. However, a glance at the data reveals the potential implications for global financial markets should investor sentiment remain unchecked.
Robinhood's actions meant that more seasoned traders could capitalise on its competitors' increased resources and purchase stock of companies whose market prices had inflated due to acute buying pressure from smaller investors. This would undoubtedly come at the expense of many unsophisticated investors who remained locked out of what for some could have been profitable transactions as demand continued to outstrip stock supply.
Due to a lack of sufficient buffers like capitalization requirements by brokerages when it comes to clients' orders – many such firms are not prepared nor equipped with enough options (e.g., increased margin requirements) or proper mechanisms (e.g., pre-trade risk checks) to accommodate shifting investor behaviours and ensure stability within their marketplaces in times of contestable market conditions.
Artificially pumped-up share prices on retail platforms became pricing points for larger institutions which further profited off smaller investors whose trades were being denied – likely exacerbating instability within global markets by exposing holders and other counterparties alike long before retail investors had an opportunity to act against institutional investments during sustained price increases.
Robinhood's Actions During the GameStop Situation
The GameStop stock phenomenon earlier this year was like no other. After members of the WallStreetBets subreddit on Reddit caused GameStop's share price to skyrocket, the investing app Robinhood played a central role in the situation. Robinhood's ceo Vlad Tenev and Reddit's ceo Steve Huffman have now been asked to testify in the upcoming GameStop hearing.
Here, we will explore Robinhood's involvement in the situation:
Robinhood's CEO's Apologies
On January 28th, 2021, Robinhood CEO Vlad Tenev apologised to customers following the company halting buying of GameStop shares. In his statement, he stated that the halt in trading had been reversible if Robinhood had sufficient purchasing and deposit capacity when processing customer orders. However, he also stated that the company would continue to focus on "safeguarding the integrity of the markets" while they wait for clearance from clearinghouses.
On February 5th, 2021, Tenev and Robinhood CFO Jason Warnick issued a joint statement clarifying their positions and acknowledging that customers were frustrated with the decision to halt free trading. They stated "we understand our customers' frustration and anger around not being able to access the markets amid these unprecedented events" and that they intended for "everyone to benefit from innovative products like commission-free options trading when people need it most". They further acknowledged customers' concerns about transparency inside the app, specifically regarding pricing on options trades, restricted stocks and margin requirements.
To address these issues Robinhood allocated more resources to compliance teams to improve customer experience before, during or after making trades. In addition they said they would seek opportunities to invest in improving both product features and customer experience so that using Robinhood would serve investors more effectively.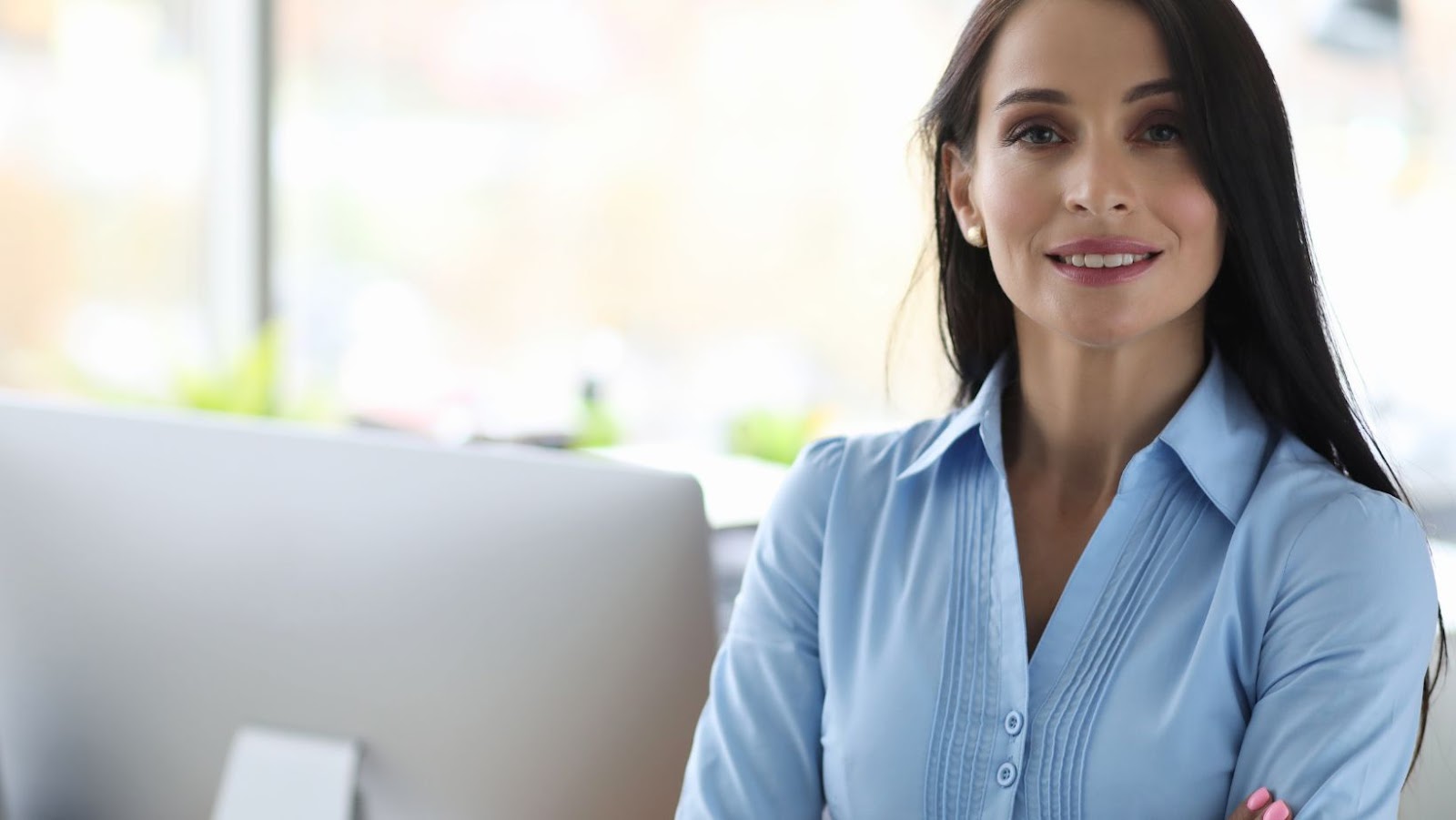 Furthermore Tenev concluded his statement: "We'll keep pushing forward – listening carefully and doing our best each day – because it's what we owe our customers".
Robinhood's Restricted Trading
In early 2021, Robinhood and other major trading apps temporarily restricted users from purchasing further shares in GameStop, AMC, and others stocks due to the extensive short squeeze caused by investors on the Wall Street Bets Reddit forum. Short selling is a common practice of Wall Street traders and hedge funds where they borrow stocks from a broker and then sell them; if the price decreases, the trader will repurchase them for less before giving back to the broker.
On January 28th, 2020, Robinhood responded to their decision via a blog post. They acknowledged that many of their users were at an "inconvenient position" after being unable to purchase said stocks, regardless of their reason for purchase. Beyond this acknowledgement, Robinhood also announced that to comply with U.S. financial regulations and maintain liquidity with banks, they would need ample time restoring access to buying shares given their limited resources in such a fast-evolving situation. They wrote "Managing risk and compliance obligations at our scale is incredibly complex," citing this as one of the major reasons they had decided to implement measures such as limiting buying stocks or closing out all positions in certain stocks such as Gamestop or AMC Entertainment.
This announcement received split reception by its users;. At the same time, some remained understanding of the complexities that Robinhood was dealing with as an app surpassing 13 million customers overnight, others still felt uncertain about continuing use on a platform that could suddenly limit user access without much explanation beforehand (and still until recently).
In response to continued customer feedback regarding information regarding their decision making process during these events; on March 26th 2020 Robinhood released an open letter clarifying the details related to restrictions imposed by financial partners responsible for executing customer orders due to "the surge in volatility" seen during late January 2021 in addition providing additional context around restrictions on particular asset classes such as:
Crypto currencies
Options trading contracts
while affirming their commitment restoring access within 24 hours following volatile conditions or periods of illiquid comment impacting markets or specific asset classes.
Robinhood's Changes to its Business Model
In the wake of the GameStop situation, Robinhood modified its business model to become more financially responsible. This included instating a sophisticated set of rules that govern what securities users can buy and sell. The new rules are intended to prevent users from taking too risky positions with their money and protect all investors from possible market manipulation attempts, especially regarding the use of short selling strategies.
The restrictions also limit users' buying power when it comes to volatile securities like those involved in the GameStop situation, preventing any further market manipulation or potential losses for inexperienced investors. In addition, Robinhood now only allows certain customers with higher account balances access to margin trading and options contracts.
Going further, Robinhood has also put up safeguards to stop users from executing certain trades automatically so that no one can manipulate the markets without actually performing the necessary steps themselves. This is meant to protect individual traders and institutional investors who could be hurt by an automated system that executes trades without truly understanding the consequences.
Finally, Robinhood has stopped allowing client's funds for settlement date settlement rules covering all major stocks to help protect against confusion if there is any chance of such a situation occurring again in half future time periods where price volatility may occur rapidly on stocks or even other products listed on their exchange platform.
Robinhood and Reddit CEOs to Testify at GameStop hearing
In the aftermath of the GameStop short squeeze, Robinhood and Reddit CEOs have been asked to testify at the House Financial Services Committee on February 18. The hearing, titled "Game Stopped? Who Wins and Loss in the Surge of Retail Trading," will investigate the role of both companies in the explosive stock market surge. This will be the first time that both CEOs have appeared publicly to discuss the situation.
Robinhood's CEO's Testimony
Jonathan Plotkin, CEO of the investing platform Robinhood, will testify alongside the CEOs of Reddit and other companies at a House Financial Services Committee hearing on February 18. The hearing is centred around the GameStop stock surge and the events surrounding it, focusing primarily on Robinhood's approach to trading on its platform.
Robinhood has been at the centre of controversy due to its decision to limit certain trades amid the GameStop mania in early 2021. This action was seen as limiting smaller investors' access to capital gains, instead favouring already-established traders and large hedge funds. In response, they have been called before Congress to explain their decision-making process around allowing or prohibiting certain stocks from being traded on their platform.
The Congressional hearing is sure to be fascinating as Mr Plotkin and other representatives will likely face tough questions about their company's practices. Mr Plotkin has previously gone on record defending Robinhood's decisions, claiming that their limits were put in place out of an abundance of caution for customers' financial wellbeing. However, it remains to be seen if his testimony will quell some of the public's anger over their involvement in the situation.
Reddit's CEO's Testimony
The co-founder and CEO of Reddit, Steve Huffman, has been invited to testify before Congress regarding Robinhood's involvement in the GameStop Wall Street situation. Earlier this week, stock trading app Robinhood restricted a service which enabled its users to buy GME stocks after it saw a rapid surge in demand due to opinions expressed online by WallStreetBets (WSB) members on Reddit. Robinhood says that the temporary suspension of buying was an effort to protect itself against the massive flow of orders which had seemingly overwhelmed its platform.
Huffman will appear alongside Vlad Tenev, Robinhood's CEO, who said he was "disgusted" by what had happened during the hearing. In addition, the US House Financial Services Committee also seeks more information on how Robinhood and WSB interacted throughout this saga and how companies mobilised their customers on retail trading platforms to buy GameStop shares.
Additionally, lawmakers will query what responsibility, if any, lies with social media platforms such as Reddit – and if sufficient regulations are needed to stop future market swings caused by online communities like WallStreetBets (WSB), where discussions around stocks reached unprecedented levels during the GameStop situation.
Conclusion
In conclusion, the involvement of Robinhood in the recent GameStop market situation has been widely debated and discussed. Despite their attempt at facilitating fair markets by providing access to trading for everybody, some have argued that this incident has highlighted the need for over-regulation and increased scrutiny on trading platforms. On the other hand, others believe that manipulation was at play and fault Robinhood for a lack of proper oversight, given their role in introducing sophisticated tools to inexperienced traders.
Overall, it remains to be seen whether technology is being leveraged responsibly by these companies as they work to maximise profits while balancing the importance of keeping equity markets fair and consistent across all users. The GameStop incident has highlighted challenges to address regarding allowing amateur investors access to sophisticated trading tools. It is up to regulatory agencies such as the SEC or FINRA in the United States to ensure that appropriate control measures are implemented and satisfactory solutions are provided, emphasising investor protection and equity market fairness.
tags = house financial services committee, virtual hearing gamestop, reddit ceo testimony, robinhood ceo testimony, house hearing witnesses gamestop, house robinhood keith februarymoonengadget ceo vlad, robinhood gill februarymoonengadget ceo vlad tenev, robinhood keith februarymoonengadget ceo vlad tenev, robinhood keith gill februarymoonengadget vlad tenev, robinhood keith gill februarymoonengadget ceo tenev, house robinhood gill februarymoonengadget vlad tenev, house robinhood gill februarymoonengadget ceo tenev, house robinhood keith februarymoonengadget ceo tenev, house robinhood keith februarymoonengadget vlad tenev, house robinhood keith gill februarymoonengadget tenev, gamestop increase in market value, senate committee on banking, reddit ceo and cofiunder