The title insurance industry is crowded, with providers vying for residential and commercial customers. Currently, the landscape is defined by an oligopoly of large incumbent insurers, including First American and Fidelity National Financial. In recent years, however, there has been an influx of new entrants challenging the traditional players in this highly competitive market.
Doma – formerly known as States Title – is set to become the first public title insurer following its impending merger with HouseCanary's SPAC (special purpose acquisition company). The soon-to-be public company plans to compete with incumbents through Fortune 500 partnerships and an innovative product suite that allows customers to conduct entire transaction processes digitally.
Going public will bring Doma additional credibility and provide momentum for its product roadmap over the next several years. However, to understand Doma's potential impact on the industry and their competition with incumbents, we must first examine how title insurance works and look at some existing players in this space.
Overview of Title Insurance Industry
The title insurance industry is an ever-evolving competitive landscape with new companies entering or gaining more market share. Recently, Doma, formerly States Title, announced their intention to go public via a Special Purpose Acquisition Company (SPAC).
In this article, we will look at the competitive landscape of the title insurance industry and what the new entrants offer.
Market Size and Growth
The title insurance industry has experienced steady growth in premiums for the last five years. According to data from the American Land Title Association (ALTA), total premium volume surpassed $16 billion in 2020, representing a 3.2% increase from 2019. Over the past five years, market size has grown at a compound annual growth rate of 4.8%. In terms of distribution channels, direct sales have led the way with 66% of all premiums written accounted for by this segment. Indirect sales accounted for 34% of premiums written with these volumes being spread among independent agents and brokerages, online title entities and direct connections to lenders.
Recently, technology solutions providers have sought to disrupt this traditional market by offering simpler solutions and improved consumer experiences through digital platforms. As part of this trend, Doma is a SaaS-based platform that enables streamlined experiences for title insurers and their customers while providing online document filing and deed recording solutions that accelerate the closing process. In addition, the company recently announced plans to go public via SPAC in 2021. It will support larger investments in product innovation and geographical expansion of services beyond its current base in 28 states throughout the United States.
Key Players and Market Share
The title insurance industry is a highly competitive and regulated landscape, driven by consumer demand, market conditions and housing trends. The industry includes many large national players and a few smaller regional companies that provide title insurance services to real estate buyers, lenders and owners.
Major players in the title insurance industry include Fidelity National Financial Inc., First American Financial Corp., Old Republic International Corp., Stewart Title Guaranty Company, The Lawyer's Title Company of America, Westcor Land Title Insurance Company, WFG National Title Insurance Company, Doma (States Title) and other smaller regional players.
These providers control most of the title insurance market in the United States. Statista 2020 data estimates show that the top six largest providers account for 77% of all written premiums in 2020 with Fidelity being the biggest insurer with 24% across all states. Old Republic came a close second with 20%, followed by First American (13%), Stewart (9%), Westcor (9%) and Lawyer's Title (8%). All other providers account for 24% combined written premiums in 2020.
Doma emerged as a formidable player within this competitive landscape thanks to its advanced technologies that modernized the traditional underwriting process while increasing accuracy standards within record keeping methods. Recent news that Doma will go public via SPAC has increased visibility into an already competitive market space driving innovation through technology advancements compared to more traditionally focused companies like Old Republic or Fidelity National Financial which focus on traditional methods over modern advancements.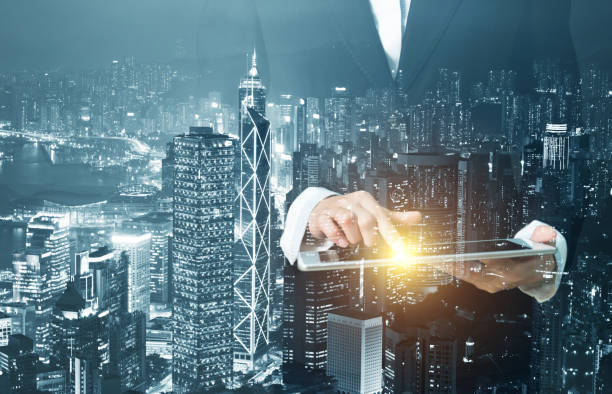 Doma, formerly States Title, will go public via SPAC
Doma, formerly known as States Title, is a leading title insurer in the US, providing customers with title and escrow services. Recently, it has announced plans to go public through a special purpose acquisition company (SPAC).
In this article, we will explore the competitive landscape of the title insurance industry to better understand Doma's role.
Overview of Doma
Doma is a title insurance provider offering automated underwriting and data-driven technology to help customers close home purchase transactions faster. Founded in 2016 and based in San Francisco, California, Doma's mission is to simplify the home closing process and improve transaction speed while increasing accuracy. Leveraging advanced Artificial Intelligence (AI) tools and machine learning techniques, Doma's data-based technology helps customers reduce the typical home buying process from 45 to 10 days and provides a best-in-class borrower experience.
In partnership with several of the largest title insurers in the country, Doma provides simplified title and escrow services for customers under its unified digital platform. In addition, Doma has forged relationships with some of the most prominent real estate brokerages across the United States and has helped many lenders move from manual underwriting processes to an automated one on digital platforms. The company was formerly known as States Title and went public via a Special Purpose Acquisition Company (SPAC) in 2021.
Doma's Market Position
Doma (formerly States Title) is a California-based title insurance and search firm that has become one of the leading players in the competitive title insurance market. Title insurers help protect individuals and companies from financial losses arising from incorrect descriptions of real estate, unpaid taxes, or other potential property-related legal issues.
Doma was founded in 2015 and provides comprehensive title insurance services to customers nationwide. The company has developed an innovative approach to title services for their buyers through their proprietary software, allowing them to process data more quickly than traditional approaches and offering competitive pricing for their consumers. This approach has led to a robust customer base and a strong market position for Doma relative to its competitors, particularly compared to some of the older and larger established insurers in the field.
In August 2020, Doma agreed to become a publicly traded company via blank check acquisition by Altimeter Capital Management LP's Altimeter Growth Corp., which values Doma at approximately $3 billion. Through this transformation into a public company, Doma will have access to additional resources which they can use to continue expanding its operations while opening up ownership opportunities for the broader public market investors.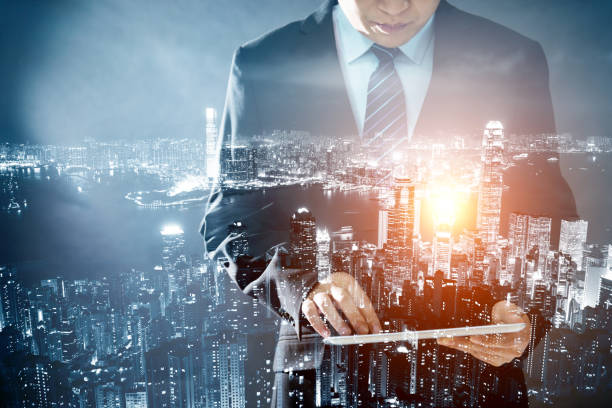 Doma's IPO
Doma, formerly States Title, just announced that it will go public via SPAC merger and go public. This is a major development in the title insurance landscape and has implications on the industry.
We look at the effect of this news and how it will shape the competitive landscape of title insurers.
Overview of SPAC
A special purpose acquisition company (SPAC) is a publicly traded shell company created to raise capital through an initial public offering to acquire a private operating business. SPACs, sometimes called "blank check companies," allow companies to list their shares on the stock exchange faster than they would if they were using traditional IPOs.
SPACs have been growing in popularity among investors and businesses alike and are proving to be an increasingly successful way for companies to raise funds. Going public with a SPAC is typically shorter, simpler and less costly than the IPO process, allowing companies like Doma (formerly States Title) to access the public markets quickly.
In addition to its time and cost savings benefits, the other main benefit of SPAC investments is that these deals can help bring together strong investor relationships while giving a company direct access to retail investors. These deals can also provide quicker liquidity, as shareholders don't need to wait as long as they would in a traditional offering before trading or selling their shares on the open market. Additionally, one of the primary advantages of going public via SPAC is that it attracts more attention from investors and potential new customers due to increased visibility in financial media outlets.
Doma's Financials
Several areas should be considered when evaluating the financials of a title insurer such as Doma. Firstly, examining the company's revenue and earning history over time is important. This will help to understand their business's success since its inception. Additionally, investors may want to evaluate the current balance sheet and identify potential risks associated with the company's debt levels or liquidity ratios.
Furthermore, it is important to examine the competitive landscape of title insurers to gain insight into Doma's current position in the industry. Understanding who their current competitors are and what sets them apart from rivals can help investors decide whether Doma's IPO is worth investing in.
Finally, assessing Doma's outlook for future growth can give investors a better idea of their potential returns on investment. This can be done by looking at new products and services developed and any new markets or demographics that Doma has started targeting recently.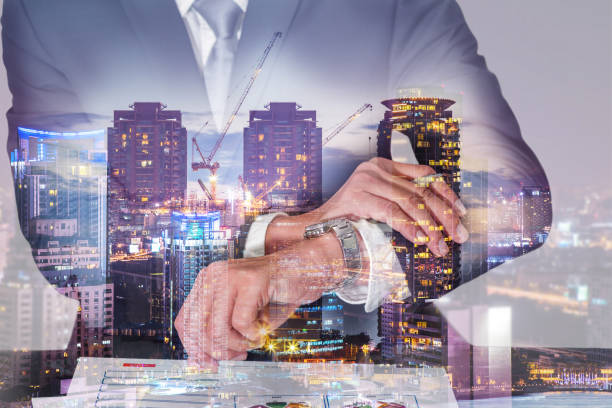 Impact of Doma's IPO
Doma's planned IPO stands to shake up the competitive landscape for title insurers. The more than 200-year-old industry is currently dominated by three companies — Fidelity National Financial Inc., Old Republic International Corp. and First American Corp. — that control 60 percent of the market share. Other players, such as TitleVest and Appaloosa Premium Title, also comprise a significant portion of the industry, but they are much smaller than the three incumbents.
As a result of its IPO, Doma — which controls approximately 4 percent of the title insurance market — will become a publicly traded company and could challenge these larger firms due to its technology-focused approach and strong market position. The company was recently valued at $4 billion when Hudson Executive Capital acquired it via SPAC for $463 million. That figure alone speaks to Doma's potential to reshape the title insurance industry by offering consumers new digital options—such as video signatures and eClosing portals—in addition to traditional methods utilized by other providers.
In addition to disrupting existing players in the industry, Doma's IPO could open up investment opportunities for interested individual and institutional investors who believe in the potential of tech-enabled solutions in real estate markets related services such as title insurance. As a publicly traded company, Doma has access to a wide range of capital that it can use to expand on its current offerings or develop new products or services that can differentiate it from other companies in this space.
Conclusion
In conclusion, the competitive landscape for title insurers is highly varied and dynamic. Although some more traditional players have been in the business for decades, there is a rapidly growing list of recent entrants. For example, Doma, formerly States Title, was the latest entrant to file for an IPO via a special purpose acquisition company (SPAC). Doma mostly focuses on digital solutions that streamline and automate many aspects of the title insurance industry.
As technology advances, this competitive landscape will only grow as new entrants create digital solutions that increase efficiency and reduce costs for insurers and their customers. These new solutions will also likely spur increased competition between existing players as everyone seeks to gain a competitive edge. As these companies evolve in their offerings, customers will continue to benefit from lower prices and improved service delivery thanks to greater competition across the industry.
tags = Doma, formerly States Title, SPAC, $3 billion, insurance startup, Capitol Investment Corp. V., founded in 2016, real doma title ml azevedotechcrunch, platform benefits lenders, real estate professionals, title agents, and homeowners