Shopware is a leading international provider of professional online solutions. As a rapidly growing e-commerce platform, Shopware offers businesses and developers the opportunity to develop and design their implementations independently and profitably. Through its focus on innovation and continuing customer commitment, Shopware has established itself as the market leader in e-commerce solutions with more than 50,000 users worldwide.
The company has adopted an aggressive growth strategy built around innovative technology solutions that enable businesses to quickly get up and running with their online stores. Shopware also offers a wide range of training opportunities for businesses seeking to learn more about integrating their enterprise systems with its e-commerce platform, enabling them to generate more revenue from their existing products or services. In addition, the company actively engages in partnerships with software providers, allowing it to expand its market presence in an ever increasing digital world.
Moreover, Shopware uses data-driven insights to audit customer needs and develop specific feature sets tailored for individual customer types; this allows the company's product suite to be highly customized and tailored for specific customer needs. Lastly, the company actively participates in large-scale events such as the CeBIT Digital Trade Show which helps spread awareness about the capabilities of Shopware's offering while also providing its users with useful training materials such as product guides and tutorials to help improve user experience.
Shopware's Growth Strategy
Shopware has just raised USD 100 million in growth capital from Carlyle and PayPal, showing that their growth strategy is paying off. This significant investment will help Shopware accelerate its product and technology roadmap, enabling them to further expand their presence in e-commerce.
Let's take a closer look at Shopware's growth strategy.
Expansion of Shopware's Product Offering
Shopware, a technology company specializing in eCommerce software, has been continually expanding the range of product offerings to better meet the needs of their customers. Their core products are Shopware's Shopware 5 and 6, making it easier for merchants to create successful online stores.
To further supplement these offerings, Shopware offers additional Software Solutions such as Business Intelligence (BI) and Artificial Intelligence (AI). BI & AI has become important to creating a successful ecommerce platform. By leveraging these technologies, merchants can gain insights into how customers interact with their store to identify areas that need improvement or expansion. This allows them to customize their shoppers' experience more effectively to increase customer acquisition and loyalty in competitive markets.
Shopware also provides plug-ins for popular payment processors (e.g., PayPal, Stripe or Authorize.net), enabling merchants to easily embed checkout functionality on their site. This is especially helpful for multi-channel stores that need different payment processors for different sales channels, as it enables them to have an unified checkout experience across all channels. In addition, Shopware also provides Analytics connect and ERPConnect where merchants can connect their store with specific analytics tools and ERPs for better data integration and reporting capabilities and automated order processing options via these connections.
Lastly, Shopware offers internationalization services so global merchants can easily localize their stores by translating product descriptions into multiple languages when expanding their business into the global marketplace. These offerings combined highlight the importance of Shopware providing complete functionality and customization options so that customers are more likely to succeed with their stores no matter what shape they take upon setup or growth over time!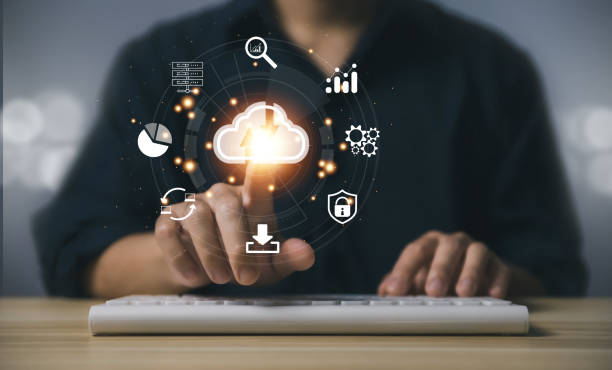 Expansion of Shopware's Global Presence
Shopware is an e-commerce platform that provides businesses with an online shop, customer engagement, and product management. As an industry leader in the e-commerce space, Shopware has successfully implemented a large-scale growth strategy to further increase its global presence.
Shopware's growth strategy focuses on expanding geographically and forming successful partnerships with other businesses in the e-commerce industry. Shopware seamlessly integrates into existing digital infrastructure, allowing it to operate efficiently in new markets while working with established partners. This strategy has resulted in the company's global expansion across Europe and North America, increasing their customer base significantly.
Furthermore, Shopware is continually innovating its platform by adding features such as enhanced performance optimization tools and customizability options that cater to customers' needs locally. Additionally, they have extended software integrations across multiple industries such as automotive and manufacturing, enabling customers to stay ahead of industry trends.
Lastly, as an open source platform, Shopware offers third party developers access to their code base for customization and integration into existing systems for customers who may find the default suite inadequate for their business model or needs. Ultimately through these efforts the company has cemented itself within the world of e-commerce by providing businesses with a well organized technology infrastructure that can easily be deployed globally when needed.
Investment in Research & Development
At Shopware, we believe in investing in research and development (R&D) to support our growth strategy. We have dedicated 20% of our revenue to R&D and allocated a sizable amount of capital to expand our software development capabilities. Our teams are constantly working towards improving the user experience, fixing bugs, responding to customer feedback, and supporting integrations with third-party providers. We take great pride in delivering innovative solutions that allow our customers to scale their business faster and more efficiently.
For example, we recently launched an AI-driven platform that made it easier for customers to switch from other ecommerce platforms and join Shopware. In addition, we are actively engaged in communicating with customers and analyzing their needs on an ongoing basis to craft a robust market-leading product offering that meets modern day needs.
By focusing on research and development, Shopware is positioning itself as a market leader in providing industry leading digital solutions for ecommerce businesses worldwide. This strategy allows us to stay one step ahead of new technologies and industry trends while ensuring all customers get access to cutting edge features such as AI, machine learning capabilities, virtual assistants etc.. In addition, this helps us remain highly competitive offering unbeatable service quality at prices that other ecommerce solutions providers can't beat.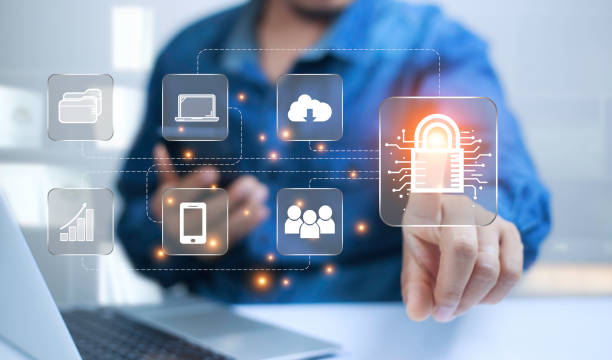 Shopware Raises USD 100 Million in Growth Capital from Carlyle and PayPal
Shopware's recent investment of USD 100 million from Carlyle and PayPal promises to bring many changes. With this new capital, Shopware can accelerate innovation and expand its reach in the global ecommerce market.
It will be interesting to see how this investment impacts the shopware brand, products, and the overall ecommerce industry. So, let's take a closer look to explore the potential implications of this investment.
Increased Financial Resources
Shopware has greatly benefited from its strategic investments, allowing it to build a diversified portfolio of businesses and capitalize on various opportunities. By increasing the company's financial resources, Shopware has developed its product lines, entered new markets and expanded its presence in established ones. Furthermore, the unlocked resources resulting from these investments have also enabled Shopware to invest in research and development projects that can open up new avenues for growth.
These strategic investments have allowed increased financial resources for marketing initiatives such as advertising campaigns, content marketing and SEO. Additionally, by accessing outside capital markets, ample funds are available for expanding research and development capabilities and other areas such as operations or finance functions. As a result, Shopware is obtaining the ability to scale up its operations efficiently while keeping costs under control. Furthermore, new investors could further help accelerate the company's growth through providing valuable knowledge and experience on topics ranging from corporate strategy to talent acquisition.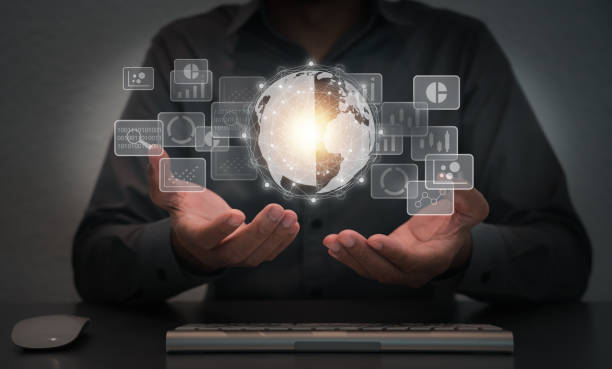 Improved Customer Experience
Shopware's growth strategy has included investing in the improvement of customer experience. This has resulted in a truly personalized shopping experience for Shopware users.
Based on user data and insights, Shopware can create personalized profiles and suggest relevant products to customers quickly and accurately. As a result, customers can save time by using this tailored approach and enjoy more meaningful engagement with the brand during their shopping journey.
Shopware has also introduced integrations with third-party applications, such as Amazon Alexa and Google Home, which enable customers to use voice commands to access product information, search their order history or get help with technical queries without leaving the comfort of their home.
In addition, Shopware has launched 'one-click' checkout solutions that reduce the stress of entering payment details for customers and allowing them to store and recall payment details for faster transactions in future visits. The system allows customers to easily purchase digital products on a single page.
Through its investment in improved customer experience, Shopware provides a smoother shopping journey for its customers that meets their needs more efficiently than ever before.
Increased Market Share
Shopware's investment in the digital market has seen their market share grow rapidly. Their focus on digitalization has positioned them as a leader in the retail technology space and has helped them to increase their presence across global markets.
As consumer preferences move more and more towards digital commerce, Shopware's investments have allowed them to further expand into international markets. This increased presence on a global scale allows Shopware to deliver innovative solutions that meet consumer needs on an international level. This potential reach is particularly attractive for retailers looking to access multiple markets simultaneously. It provides them valuable access to new customer groups that would otherwise be hard to acquire. Additionally, their increased market share also applies to Enterprise clients, giving them access to larger customers across various industries – from eCommerce giants like Amazon and eBay, to independent vendors seeking higher business scalability.
With this growth strategy in place, Shopware can take advantage of current market trends and predict future ones, providing maximum value for customers by staying ahead of the curve when it comes to changes in technology and consumer spending patterns.
It is no wonder that Shopware's investment strategy has provided numerous benefits for its current customers and those yet to come; allowing them to capitalize off the ever-growing digital marketplace.
Conclusion
Shopware's growth strategy is rooted in its understanding of the current trends in the eCommerce industry. The company strives to stay ahead of the market by constantly improving its core technology, creating innovative solutions for merchants, providing comprehensive support and evolving its comprehensive digital channel marketing solutions. These actions collectively help Shopware to be a leader in delivering cutting-edge, value-driven omni-channel eCommerce.
The company has a wide range of products and services it can offer customers. It also has a robust team that continuously works on new technologies, services and solutions that can benefit customers and merchants. This includes expanding its partnerships with other leading players in the field, such as Shopify, Magento and WooCommerce.
Shopware also continues to improve customer service by offering help desk support via email and telephone, as well as professional consultation services through their certified partners whom they hire to provide specialized support services to merchant websites. The company is also focused on ensuring security across client websites while enhancing customer experience through various initiatives such as developing localized versions of their commerce platform for different countries. Overall, Shopware's integrated approach helps make sure that whatever goals merchants have for them are achieved within the bounds of good business practice and financial stability.
tags = Shopware, Raises USD 100 Million, Growth Capital, Carlyle and PayPal, german shopware 100m carlylelundentechcrunch, leading digital commerce software solutions provider, DACH region, global payments and commerce platform